How is it a small family farm, once simply a hobby farm, flourishes into putting food on the table for 120 CSA members and customers at four vibrant Farmers' Markets?! It is simply the belief that this is a way to feed the world. This belief draws people to our farm and our products. This belief translates into the hard work out in the fields all season long. This belief gives hope in the face of climate change and threatened food security. Entrusted to this belief is a commitment to bio-diversity, care of the earth and sustainable practices. Planting the right seed at the right time in good growing conditions always bears fruit and your support as customers of Willo'Wind Farm has helped to create good growing conditions!
The Willo'Wind Farm team continues to grow this year. We are looking forward to having Scott Pedersen join us this growing season and hopefully for many more. Scott has exemplified his deep commitment to regenerative agriculture and building sustainable food systems on his farm Beaver Creek these past four years. Although it is hard to bring that chapter of his farming career to a close, he is very excited to be joining our farm family, having people to work with and share the passion for sustainable farming. Scott will be bringing a lot of experience and energy to the team. Most notably he will be bringing his locally famous Kombucha recipes which we are excited to be able to add to our wide variety of farm products. Sustainable farming is not just about growing healthy food. It is also important to build sustainable farming businesses to provide opportunity and land access to those who wish to commit their lives to the age old traditions of agriculture!
You will see a change in our Volunteer program at the farm this year. We will continue to have volunteer days where people are welcome to come, lend a hand and learn but we are not offering the discount for the CSA. A season slips by and it is sometimes hard to follow through with making it to the farm. This way no one is under pressure to make it on volunteer days and the door is still open to come and enjoy the farm. A jar of honey may be waiting at the end of the day as thanks for the hard work!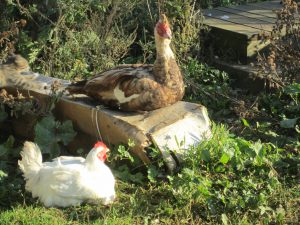 "Birds of a feather flock together" this is true. It is also true here at Willo'Wind that birds of different feathers also flock together – the beauty of diversity and the work of getting along!! We are pleased to welcome you to our 2020 season and hope you can join us for: Swing Into Spring Saturday April 18th 1 – 5pm
Your 2020 Willo'Wind Farmers!
*Sign Up Before March 1st and receive the early bonus sign up of a $20 voucher to be used anytime in 2020